TRAINING
WIDE VARIETY OF COURSES AND TRAINING SESSIONS DEVELOPED FOR NEW GENERATIONS OF RPA EXPERTS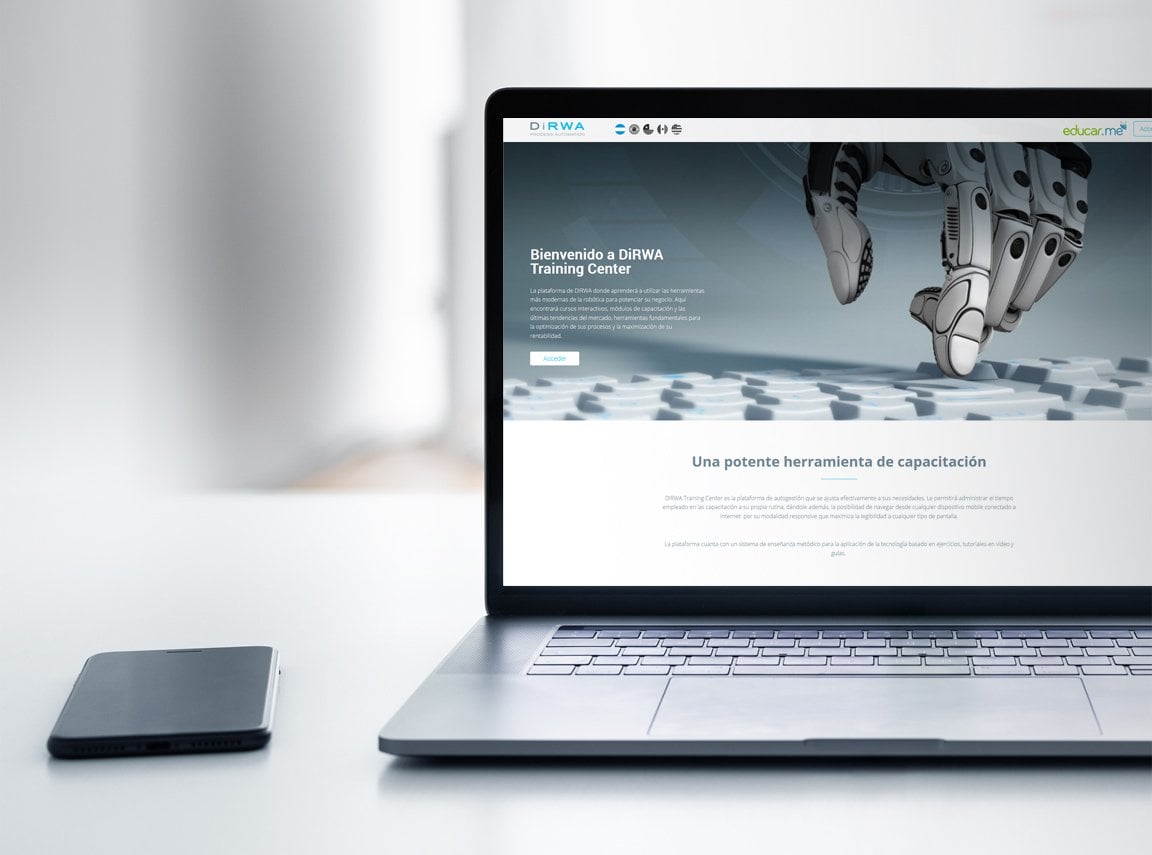 DIRWA TRAINING CENTER
MUCH MORE THAN AN E-LEARNING PLATFORM
Remote training is provided from the DiRWA Training Center, which is an online training platform equipped with an extensive variety of courses in Spanish, based on the standard Blue Prism content and supplemented with videos that allow for access to the courses on any type of device, desktop, cell phone or tablet.
DIRWA ACADEMY
ON-SITE EXPERIENCE AND KNOWLEDGE ACQUISITION
By contrast, DiRWA Academy offers intensive on-site training centers for developers. The courses are provided in the local language which accelerates knowledge incorporation, and the courses were especially designed for students who already acquired the basic ideas at the DiRWA Training Center to get more experience in the actual configuration and maintenance of the robots.
BACK
Modern training spaces in San Pablo
(Brazil)
, Buenos Aires
(Argentina)
and/or Monterrey
(Mexico)